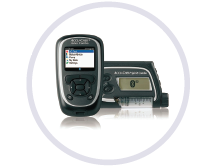 INSULIN PUMP and PUMP SUPPLIES WARRANTY INFORMATION
Insulin Pumps sold or rented by our company carries a 4-year manufacturer's warranty.
EXPRESS RX, INC. will notify all Medicare beneficiaries of the warranty coverage, and we will honor all warranties under applicable law
In the event the Insulin pump malfunctions, patient must contact the manufacturer directly and they will ship a replacement, free of charge within 24-48 hours. The phone number may be found on each insulin pump near the serial number. In addition, an owner's manual with warranty information is provided to beneficiaries for all Insulin pump and pump supplies.
Defective infusion sets and cartridges must be reported within 30 days and Express Rx Inc will gladly exchange the defective product.
In the event an Insulin pump is Out Of Warranty and malfunctions, patient must contact his/her doctor to order a new Insulin Pump.